Sep. 10, 2019
After 3M introduced 3M tape products, 3M adhesive products were used more conveniently and more standardized. Abbreviations are used to represent the meaning of 3M adhesive products, while VHB is the abbreviation of Very High Bond, which is very sticky.

VHB in the 3M tape is the collective name of 3M acrylic foam tape series, also known as Acrylic Foam VHB Double Side Tape. There are many kinds of thickness, the main colors are gray, white, transparent and a small amount of black.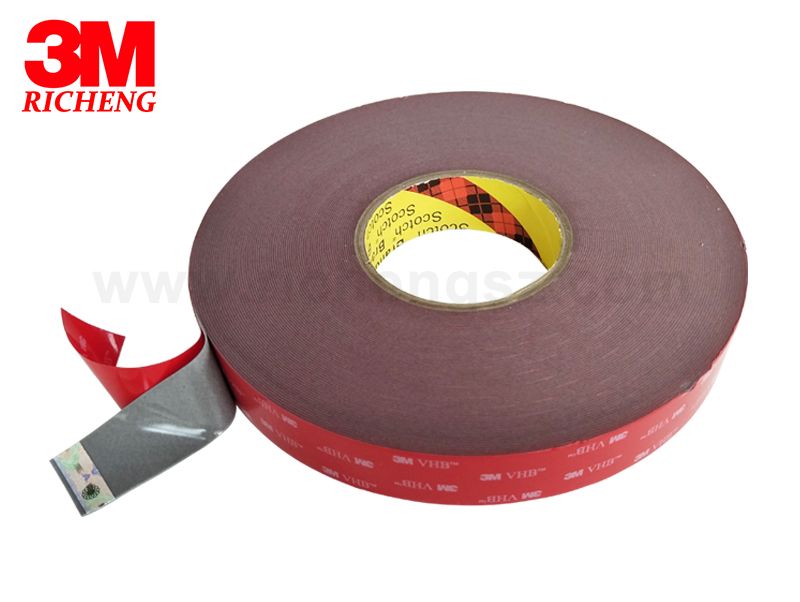 Acrylic Foam VHB Double Side Tape
By 1978, 3M has introduced a variety of transparent 3M tape, 3M mushroom buckle, 3M polishing solution, 3M sandpaper, 3M glue, and other adhesive products.
We are a professional Double Sided 3M Reclosable Tape Supplier. Our company's tape quality is guaranteed and the stock is sufficient.
The company mainly produces 3M Dual Lock Tape, Double Sided Adhesive Tape, and other industrial products. Product applications cover a wide range of industries, such as computers, mobile phones, monitors, digital cameras, satellite navigation, monitors, automobiles and other related industries.